CURRENT EXHIBITION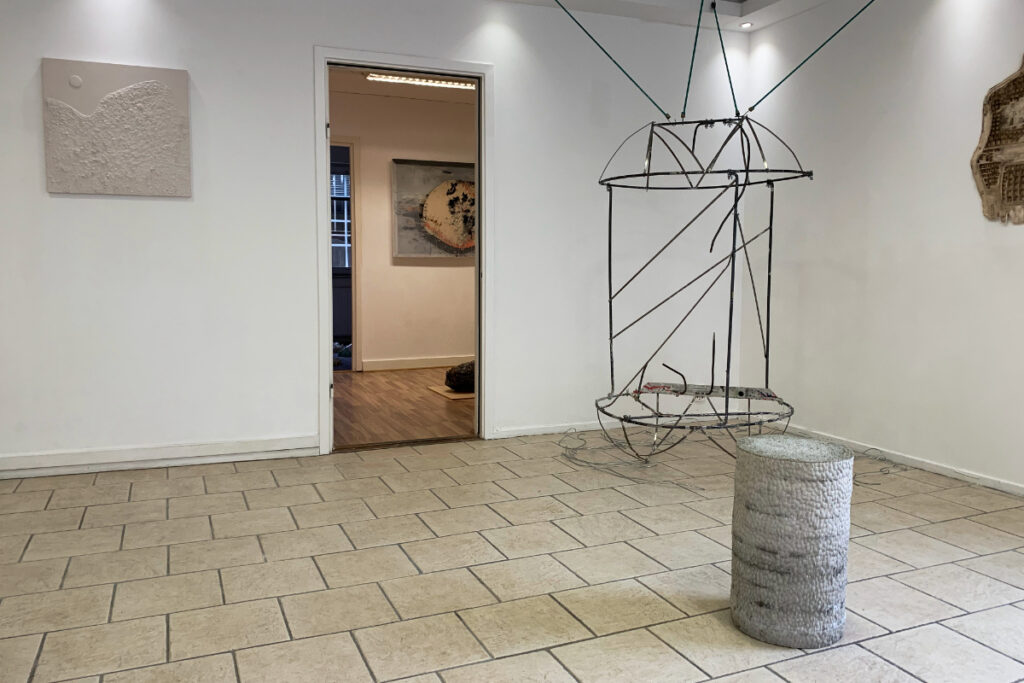 A Gentle State
17.09 – 16.10.2022
ADRIÁN ESPINÓS FERRERO and ARIADNA MANGRANÉ

Opening hours:
Fridays: 1-5 pm
Saturdays 1-4 pm
Sundays 1-4 pm
& by appointment: hello@cggallery.se
Current address: Smålandsgatan 15, Malmö
In the exhibition A Gentle State, the artists Ariadna Mangrané and Adrián Espinós Ferrero explore a state where gentleness shapes and holds the medium together. In this state, the existing is continuously reshaped, either into something stable and durable, temporary and transitory, or into something abstract, such as a relationship.
The artists have lived together for more than a decade. In their artistic practice, they both strive to study how textures transform into structures and how new objects and conditions arise in these transitions. Despite similar interests, the artists have very different approaches to found objects, memories and shared places. While Ariadna internalizes objects, Adrian is driven by a desire to externalize.
BUY ART
Discover new exciting artworks
Artworks from the artists listed below are available for purchase, see respective artist page and catalogue for available works and prices.
Dimensions: 37 x 42 cm (15,5 liters)
BUY A BAG
Get your perfect everyday bag!
Get a CG Gallery canvas bag in classic black and made from 100% organic cotton – a perfect everyday bag!
Price is 100 SEK + shipping (if you don't collect the bag at the gallery).
Let us know that you are interested and we'll get back to you: